Szczegóły

Kategoria: Od redakcji
W sferze informacji toczy się prawdziwa wojna. Nie sprzyja to spokojnej refleksji i poszukiwaniu sensu obserwowanych zdarzeń. W takiej sytuacji funkcjonowanie portalu argumenty.net na przyjętych pierwotnie założeniach jest bardzo trudne. Dlatego chwilowo zawieszamy naszą działalność związaną z komentowaniem zdarzeń na bieżąco.
Wkrótce wznowimy ja w nowej formule….
Szczegóły

Kategoria: Krótko
Emmanuel Macron - francuski odpowiednik Ryszarda Petru - ma dzisiaj zostać wybrany na prezydenta. Jest to - wbrew temu co piszą niektórzy publicyści - wybór jak najbardziej naturalny. I co z tego, że został on wykreowany przez media. Przecież media nad Sekwaną to ostoja demokracji – nie to co u nas.
Z wypowiedzi namaszczonego przez media (i banksterów) kandydata na temat Polski wnioskować można, że jest on parodią Hitlera. Ale różnica między Hitlerem a "Makaronem" nie wynika z poziomu powagi czy z aparycji, ale z trendów kulturowych, które tych dwóch przywódców wytworzyły. Niemcy głosowali na Hitlera wybierając między komunizmem a egoistycznym nacjonalizmem. Francuzi wybierają między nacjonalizmem a postmodernizmem. Trafną wydaje się spostrzeżenie, że "postmodernistyczny, globalistyczny, nihilistyczny, podżegający do wojny i RZECZYWISTY rasizm w stosunku do muzułmanów, gdziekolwiek są (w formie liczniejszych bombardowań narodów muzułmańskich) na dobre zainstalował się w La Republique". Postmodernizm podobnie jak faszyzm prowadzi do zatracenia przez jednostki swej wolności. Uczestnicząc "wyścigu lemingów" poddaje się ona dyktatowi korporacji i mediów. Nie przez przypadek to francuscy uczeni są głównymi bohaterami głośnej książki Alana Sokala "Modne Bzdury". U nas nawet Magdalena Środa zbliża się do takiego poziomu głupoty jedynie gdy sięga po francuskie publikacje feministek. Francuska myśl naukowa jest pełna odkryć typu "pewnik wyboru precyzuje jak każde zdanie zawiera przekaz książki" (cytat Sokala z niejakiej Kryslevej), czy "...męski członek w stanie erekcji […] jest równy pierwiastkowi z 1 najgłębszego, wytworzonego sensu". Możemy się z tego śmiać, ale to ma głęboki sens: takie tezy służą do tresury umysłów. Umysł normalnego człowieka staje bezradny wobec tych bzdur. Jeśli napotyka je raz – może się buntować. Ale gdy jest tak bombardowany bez przerwy przez media i telewizyjne autorytety – to ten dyskomfort poznawczy musi jakoś zniwelować. Wystarczy, że raz sobie powie – widocznie ja czegoś nie rozumiem, a ci mądrzy ludzie muszą mieć rację. Potem już łyka wszystko. Na przykład demokracja i wolność słowa mogą polegać na tym, że można demokratycznie ustalić co media mogą pisać, a co nie. Nie mogą więc "zniecheć do aborcji", ale mogą – a nawet powinny – zachęcać do głosowania ma "Makaron". Dziennik Le Mond oświadczył właśnie, że nie będzie publikował informacji z "Macron Leaks" - bo to godzi w demokrację. Według tego samego dziennika w demokrację godzi także Kościół Katolicki we Francji – bo nie chce mieszać się do polityki poprzez nakazanie wiernym, by głosowali na jedynie słusznego kandydata (to według nich "bład moralny").
Wśród informacji, które można znaleźć w wykradzionych przez hakerów danych jest potwierdzenie, że Macron ma rzeczywiście tajne konto – tyle że nie na Karaibach. Naturalne jest więc to, że pisać o tym nie wolno – po co mącić spokój Francuzom?
Szczegóły

Kategoria: Monitor gospodarczy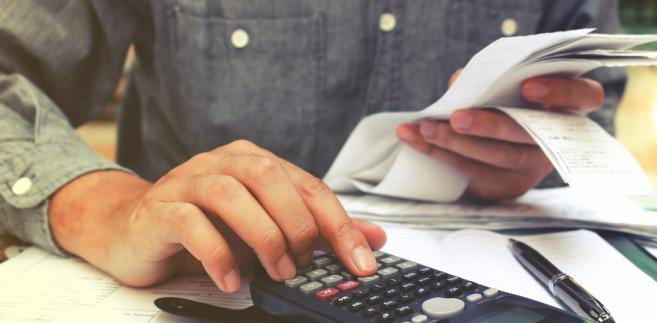 W jednej z komercyjnych telewizji biznesowych miało miejsce zbiorowe rwanie włosów z głowy nad losem przedsiębiorców gnębionych przez państwo.
Informowano o tym, że zgodnie z nowymi przepisami:
naczelnicy Urzędów Skarbowych urządzają "egzamin na przedsiębiorcę" – dopytując się, czy ma kwalifikacje, kapitał, magazyny etc…;
wydłużyła się z kilku dni do 3 miesięcy procedura rejestracji przedsiębiorstw;
co roku rejestruje się w Polsce 300 tys przedsiębiorstw i część z nich na pewno zrezygnuje z powyższego powodu, a ich ilość wprowadzi wielkie zatory;
pełnomocnicy przedsiębiorców odpowiadają przez pół roku za zaległości podatkowe nowych podmiotów, dlatego nie pomogą przy rejestracji (a jak widać bez nich to prawie niemożliwe).
Co z tego jest prawdą? Ściśle rzecz biorąc - nic. Chodziło o ustawę zmieniającą zasady rejestracji przedsiębiorstw jako płatników VAT. Nie ma więc mowy o rejestracji nowych przedsiębiorstw, którą teraz można zrobić przez internet, ale przeciwdziałanie postawanu firm – wyłudzaczy VAT (i tylko płatników VAT to dotyczy).
Według danych dane GUS rocznie powstaje góra 250tys nowych podmiotów gospodarczych, z których tylko niewielki odsetek to płatnicy VAT. Każdy kto dłużej prowadzi działalność gospodarczą w Polsce wie, że z wszystkich instytucji otoczenia biznesu właśnie urzędy skarbowe przeszły największą metamorfozę. Jeśli gdzieś jest urząd w którym naczelnik wykorzystuje prawo do upewnienia się, że zgłaszająca płacenie VAT firma rzeczywiście działa do urządzania "egzaminu na przedsiębiorcę" - to powinno być napiętnowane (konkretnych przykładów nie podano).
Najbardziej kontrowersyjną kwestią jest odpowiedzialność pełnomocnika za pośrednictwem którego zarejestrowano płatnika VAT. Dotyczy jednak ona jednak tylko sytuacji, w której zaległości podatkowe płatnika, związane są z nierzetelnym rozliczaniem podatku w celu osiągnięcia korzyści majątkowej. Pełnomocnik odpowiada wówczas solidarnie ze swoim mocodawcą do kwoty 500 000 zł, pod warunkiem, że zaległości te powstały z tytułu czynności wykonywanych w ciągu 6 miesięcy od dnia zarejestrowania. Jest to więc odpowiedzialność za współudział w przestępstwie, które musi stwierdzić sąd. Można dyskutować nad tym, czy to dobrze, ale biorąc pod uwagę skalę wyłudzeń VAT – nadzwyczajne środki są konieczne.
Szczegóły

Kategoria: Geopolityka
Donald Trump po zwycięstwie wyborczym zmienił zdanie w wielu kwestiach. Z punktu widzenia Polski najważniejsze są obietnice dotyczące polityki międzynarodowej. USA nadal jest "światowym policjantem" a stosunki z Rosją nie ulegają poprawie. To przekłada się wprost na politykę Polski. W tej sytuacji trwać będzie wrogość między Polską i Rosja. Prawdopodobnie nie zmieni się też rola chłopca do bicia w UE. Chyba, że polscy politycy znajdą sposób aby skutecznie zaszkodzić słabnącej Francji – która staje się głównym wrogiem Polski.
Radość polskich polityków z wolty wykonanej przez Trumpa jest więc przejawem bezradności. Wyraźnie nie jesteśmy w stanie prowadzić polityki suwerennego państwa. Problem w tym, że ludzie od których uzależniamy swój los są dla pieniędzy gotowi na wszystko. To jest to bagno, które obiecał oczyścić Trump. Jeden z liderów amerykańskich ruchów wolnościowych opisuje to następująco: Przyszłość jest zdeterminowana przez Waszyngtońskich rezydentów, internacjonalistów z Goldman Sachs i podżegaczy z Neo-Con (neokonserwatystów). Trump na samym początku swojej kadencji, złamał jedną z najważniejszych obietnic kampanii – "osuszenia tego bagna". Zamiast tego wypełnił administrację wszystkimi tymi samami potężnymi postaciami, których pierwotnie zaatakował. To te same bagienne istoty które były znane z wspierania Hillary Clinton.
Autor zwraca przy okazji uwagę, że Trump nie podjął walki z kongresem o budżet pozwalający na sfinansowanie jego projektów. Klęską zakończyła się próba zmiany Obamacare. Nie podjęto nawet kroków w celu zaprzestania dotowania Planned Parenthood. Z drugiej strony wydatki wojskowe mają wzrosnąć o kolejne 54 miliardów dolarów.
Największe rozczarowanie dotyczy jednak polityki zagranicznej. Jest bardzo prawdopodobne, że USA dogadały się z Chinami w kwestii ataku na Koreę Półncną. Chiny wystosowały "ostatnie ostrzeżenie" w związku z próbami jądrowymi w Korei. Rekrutują tłumaczy koreańskiego. Z drugiej strony Trump przestał oskarżać Chińczyków o manipulowanie kursami walut. Zdaniem cytowanego autora Trump od początku zamierzał ostatecznie pogrzebać konserwatywne idee w USA. Rozwiały się nadzieje na silne państwo obywatelskie. Będzie więc postępować "europeizacja" USA. Tyle, że tam odpowiednik KE działa w sferze "głębokiego państwa" (deep state).
Szczegóły

Kategoria: Konserwatywna Polska
Niech wasza mowa będzie: Tak, tak; nie, nie. A co nadto jest, od Złego pochodzi
[Mat. 5-37]
Konferencja Episkopatu Polski przygotowała dokument na temat patriotyzmu. Lewicowe i liberalne media są zachwycone: "Biskupi wytknęli władzy, że sianie nienawiści jest niechrzescijanskie". Nieważne, że w tym dokumencie nie ma krytyki władzy. Nie ma nawet wprost "ganienia polityków". Jednak w obecnych czasach - gdy normalność zmaga się z polskością, głos sprzeciwu biskupów wobec "radykałów" jest dość jednoznaczny.
Biskupi akceptują wzrost narodowej dumy Polaków, przestrzegając równocześnie przed postawami zrodzonymi z egoizmu. Wśród nich wyróżniają nacjonalizm rozumiany jako nienawiść do obcych. Jest to przeciwieństwo opartego na miłości ojczyzny patriotyzmu. Takie postawienie sprawy nie powinno budzić większych kontrowersji. Tak samo, jak wskazanie na "gotowość służby i poświęcenia na rzecz dobra wspólnego" jako części wspólnej dla patriotyzmu i chrześcijaństwa. Poza tego rodzaju słusznymi uwagami i spostrzeżeniami pojawiają się jednak w dokumencie fragmenty niejasne i budzące wątpliwości.
Problem definicji
Pierwszy taki fragment dotyczy istoty miłości ojczyzny: "dla uczniów Chrystusa miłość ojczyzny – jako forma miłości bliźniego – będąc wielką wartością, nie jest jednak wartością absolutną. Dla chrześcijanina, służba ziemskiej ojczyźnie, podobnie jak miłość własnej rodziny, pozostaje zawsze etapem na drodze do ojczyzny niebieskiej, która dzięki nieskończonej miłości Boga obejmuje wszystkie ludy i narody na ziemi. Miłość własnej ojczyzny jest zatem konkretyzacją uniwersalnego nakazu miłości Boga i człowieka".
Analiza tego z pozoru jasnego fragmentu odsłania poważny problem, który domaga się wyjaśnienia.